Our students have been deeply engaged this year with fun academic lessons that incorporate hands-on learning to advance their skills.
Pictured above, students embarked upon a comprehensive lesson in civics through building cities and all that comes with developing a community. They used math skills to create scale and build structures & buildings (out of marshmallows & toothpicks), utilized writing skills to create narratives about the community they'd like to create and they exercised diplomacy and hosted elections to choose a mayor for each city.
Our students also embraced some festive fun for Halloween with our 'Fright Night Cookie Challenge' and a special reading of Lily In The Valley, a book by our own Jamita Brown.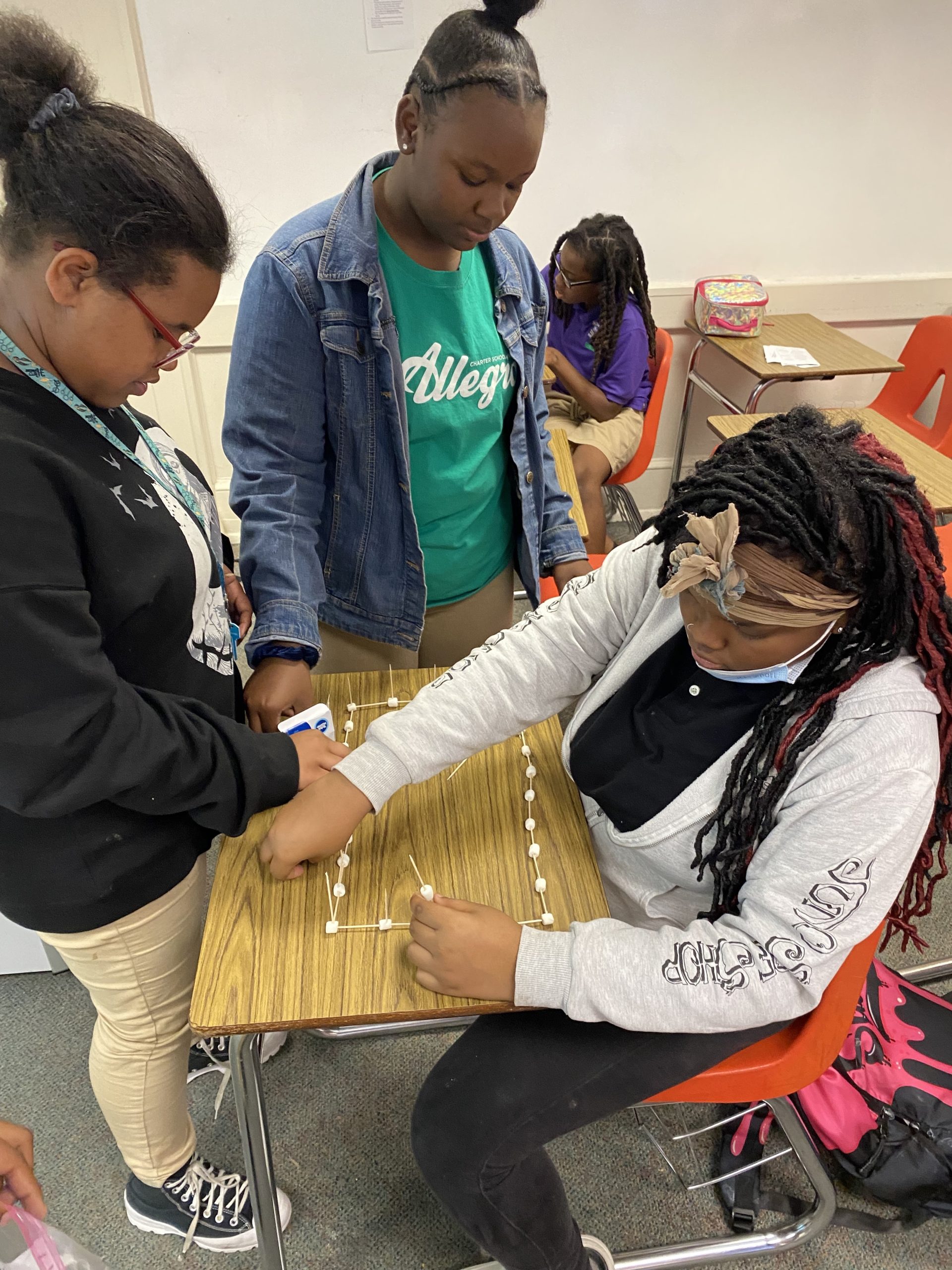 ---
GRATITUDE SPOTLIGHT
We always like to take a moment to highlight some of the many partners who make our work possible and contribute to our student's success. This month, we'd like to shout-out the following:
We Pickle & Short Court
Kids On Point has expanded our racquet sport offerings to incorporate America's fastest growing paddle sport, Pickleball. Collaborating with We Pickle and Short Court, our students have enthusiastically embraced the new sport and have the gear to match.
Thank you to these two groups for lending time & resources
to create a world where all kids can thrive.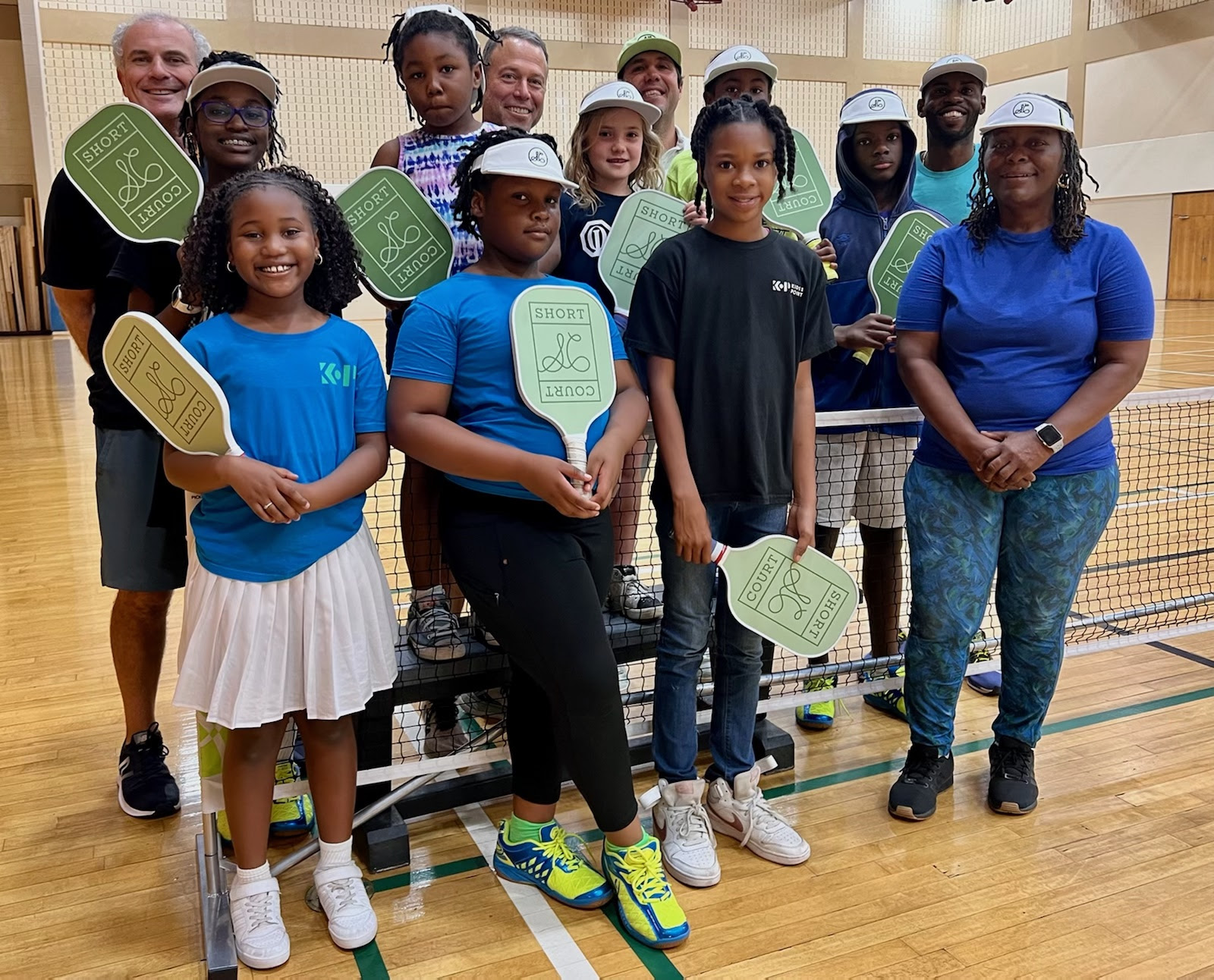 ---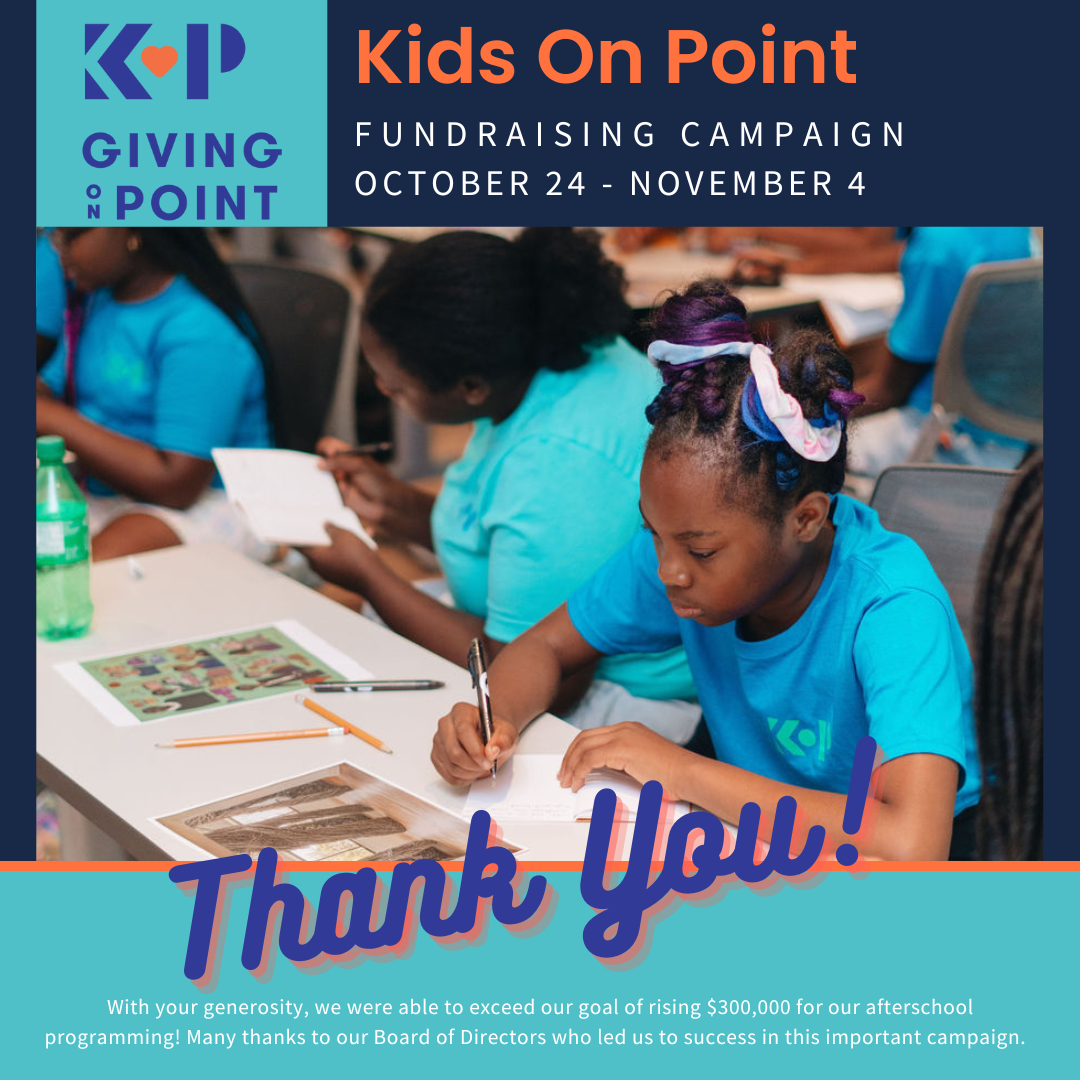 We're thrilled to present the inaugural Kids On Point Impact Report. This report captures the success and growth we experienced in 2021-2022 – all of which would not be possible without YOU, our collaborators, advocates & investors.
We'd like to make a special mention to our friends at The College Sage who work tirelessly with our students on their post-secondary journeys, who were accidentally was left out of the report but remains a critical part of our success.
THANK YOU for making such a terrific impact on our community!