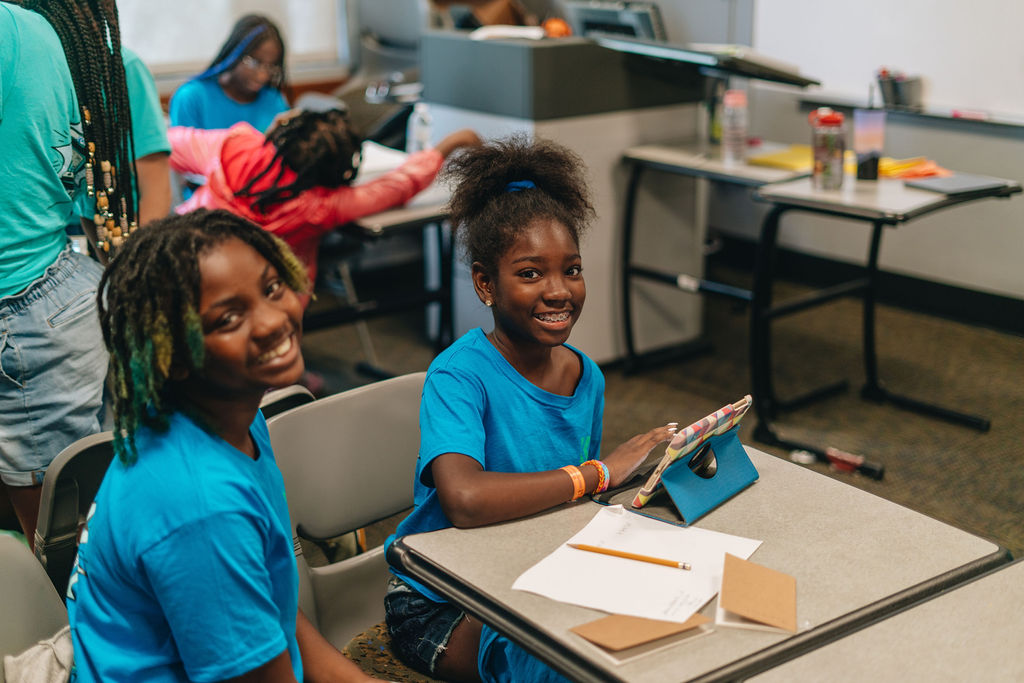 The Giving On Point campaign is an integral part of our sustainable growth plan that has been outlined in our five-year strategic plan. Our upward trajectory requires resource growth to broaden our service capacity while also maintaining a superior level of programming that our students and families have come to expect. This campaign will ensure we're able to double the amount of students served in our community.
Through this campaign, you will be supporting our expansion to a secondary site at Allegro Charter School. Through this partnership, we're hoping to serve 50 additional students, while we continue serving 100 students at our home base at the College of Charleston.
Additionally, your support of this campaign will enhance our life-skills programming. With the addition of a Student Support Specialist, piloted in summer 2022, we expect our students will be better connected at school, better equipped to navigate extraneous influences and more deeply engaged with enrichment programming lending itself to long-term academic success.
Our goal is to raise $300,000.
Help us reach our goal by donating today!