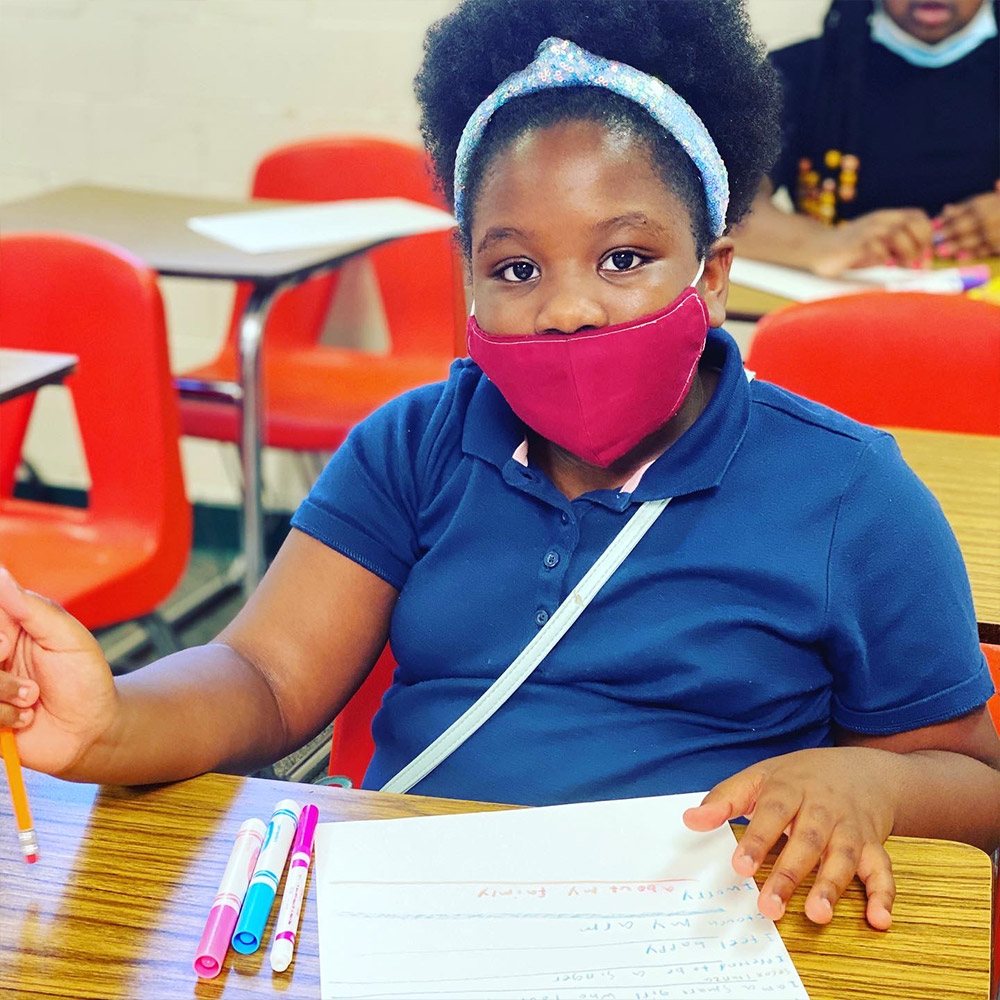 Kids On Point is Back In-Person
On October 5, 2020, we welcomed back our kids and families for in-person programming. We are so excited and are looking forward to a great year!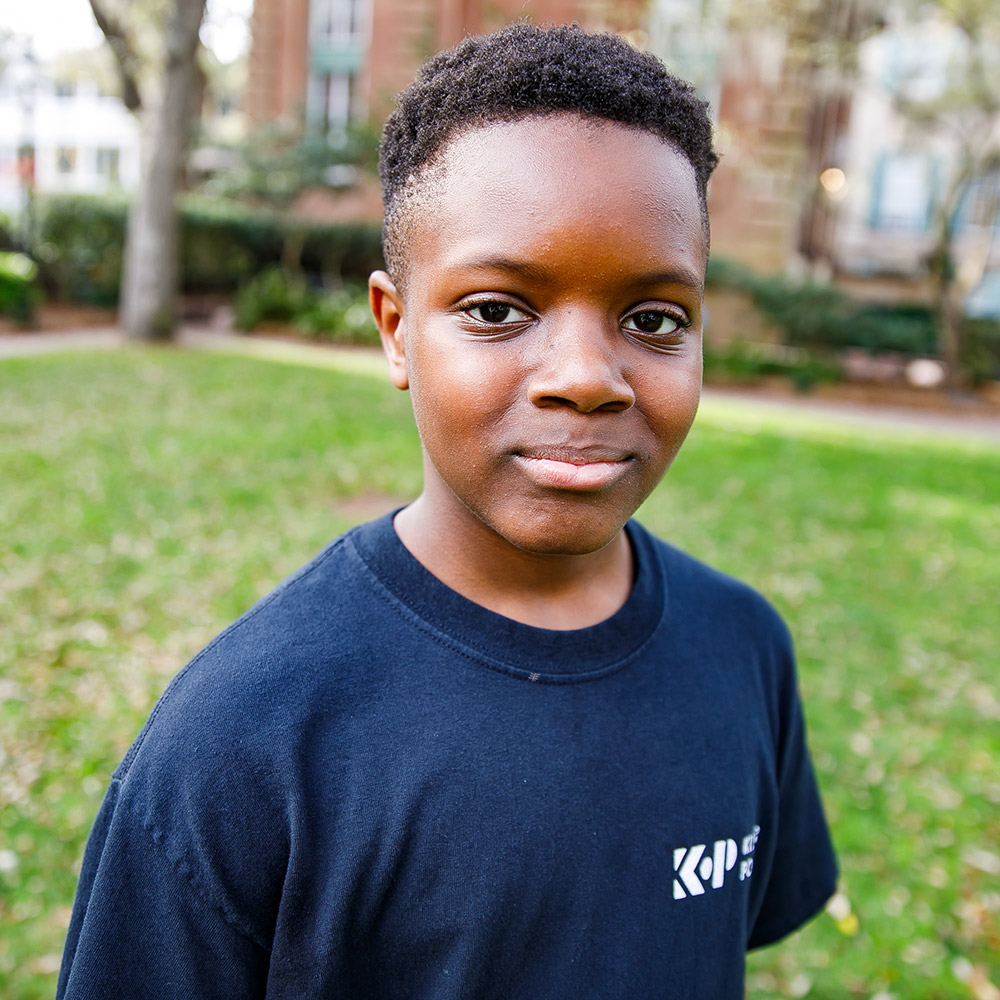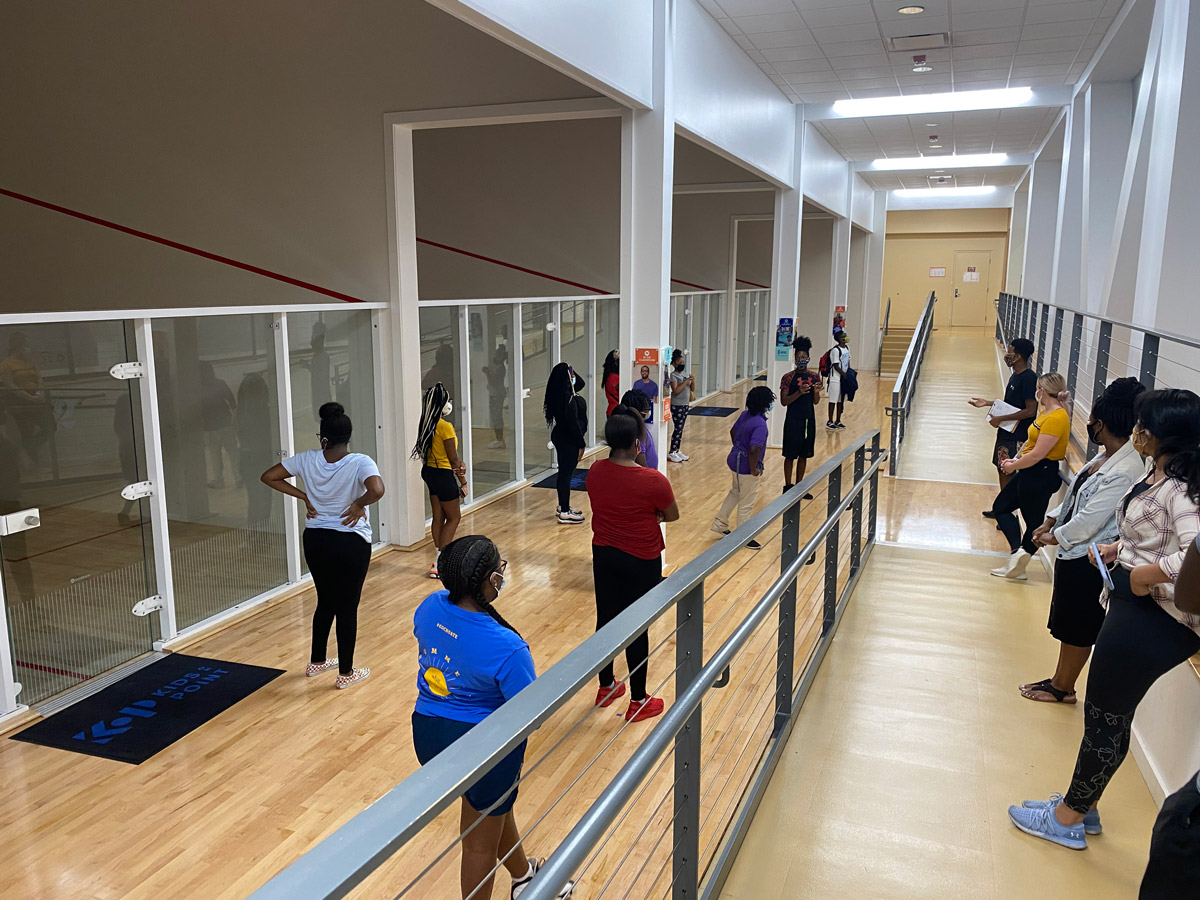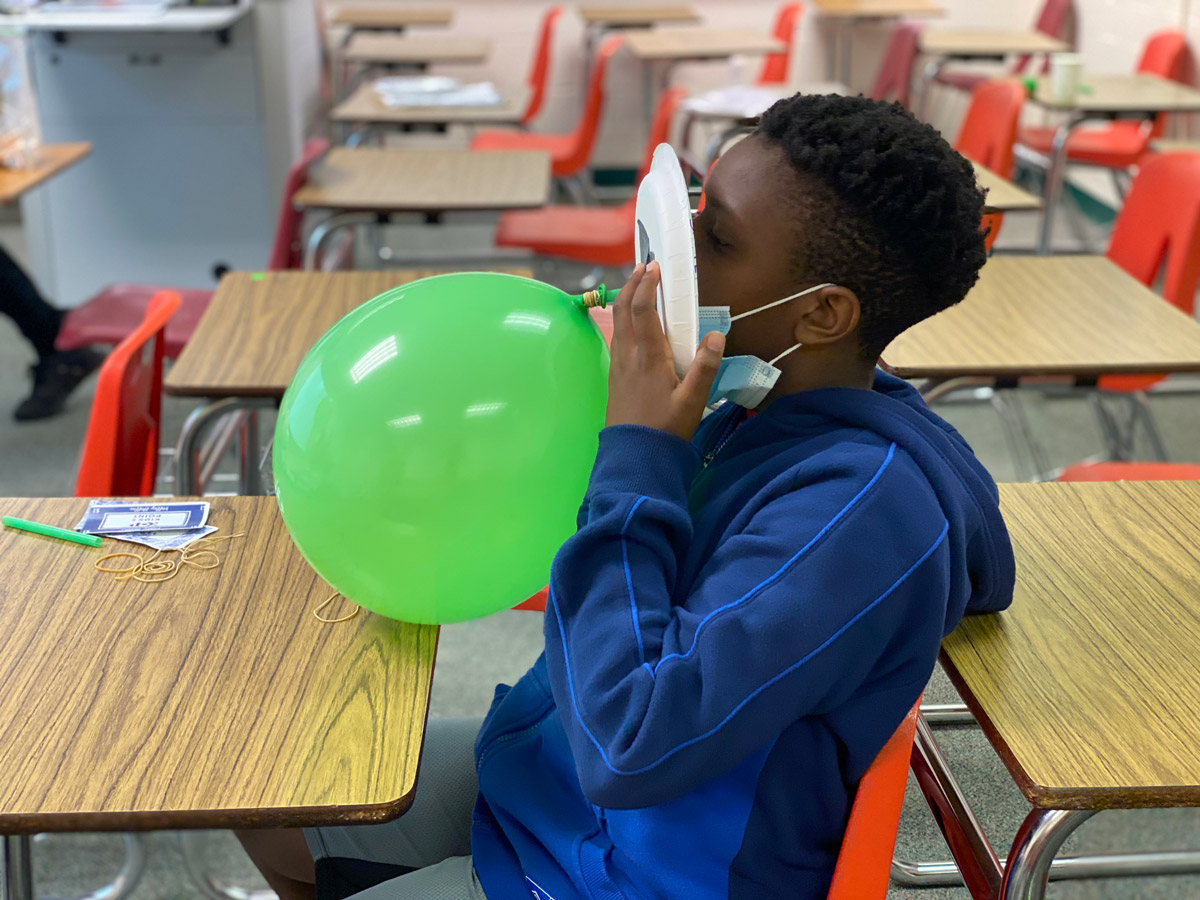 Kids On Point's
FALL TEAMRAISER
On October 9, 2020, Kids On Point kicked off our Virtual Fall Teamraiser. Thanks to the generous support of The Butler Family Foundation all donations up to $50,000 will be matched dollar-for-dollar. You don't want to miss out on this opportunity to double your support!!
This year, we are embracing social distancing and TEAMWORK, and have joined forces in a unique way to spread awareness and share our important work with you. We have 4 teams that are leading the charge to reach our goal of $150,000 to support Kids On Point's year-round programs- Afterschool and Summer Programming, Essential Need Support, College and Career Access, and Enrichment Opportunities.
We hope that you will continue to STAND with us as we support our kids and families.
How You Can Help
Interested in Sponsoring? Check out our Sponsorship packet and reach out to Lauren Herterich, lauren@kidsonpoint.org
You've Been Schooled
Be on the lookout for KOP yard decor coming to your house or a house near you. It's a fun way to engage your family, friends, and neighbors to support and learn more about Kids On Point.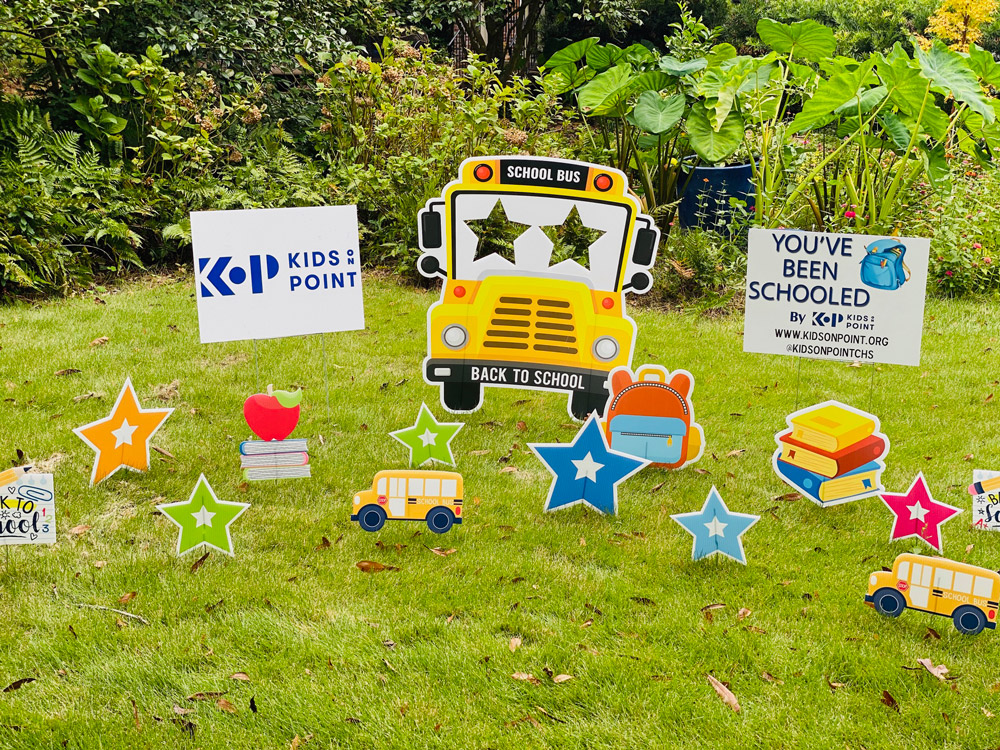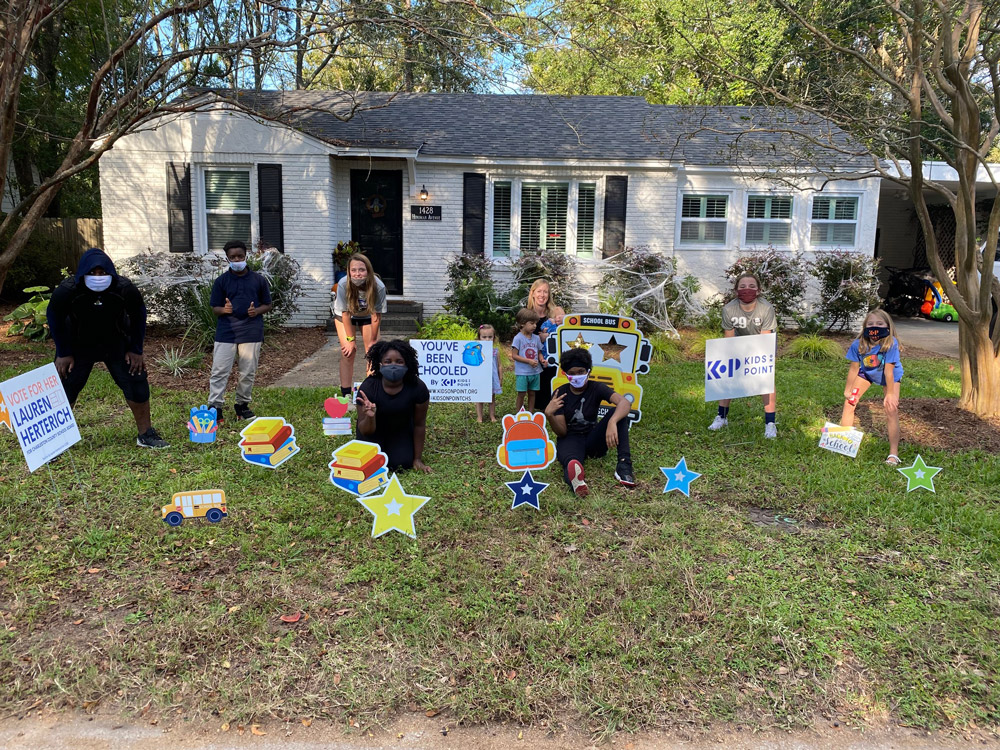 FOLLOW US on our social media networks to learn more and stay up-to-date on all the latest KOP happenings. You can find us on Instagram and Facebook @kidsonpointchs. 
Community Supply Drive
Join us on October 24th, 2020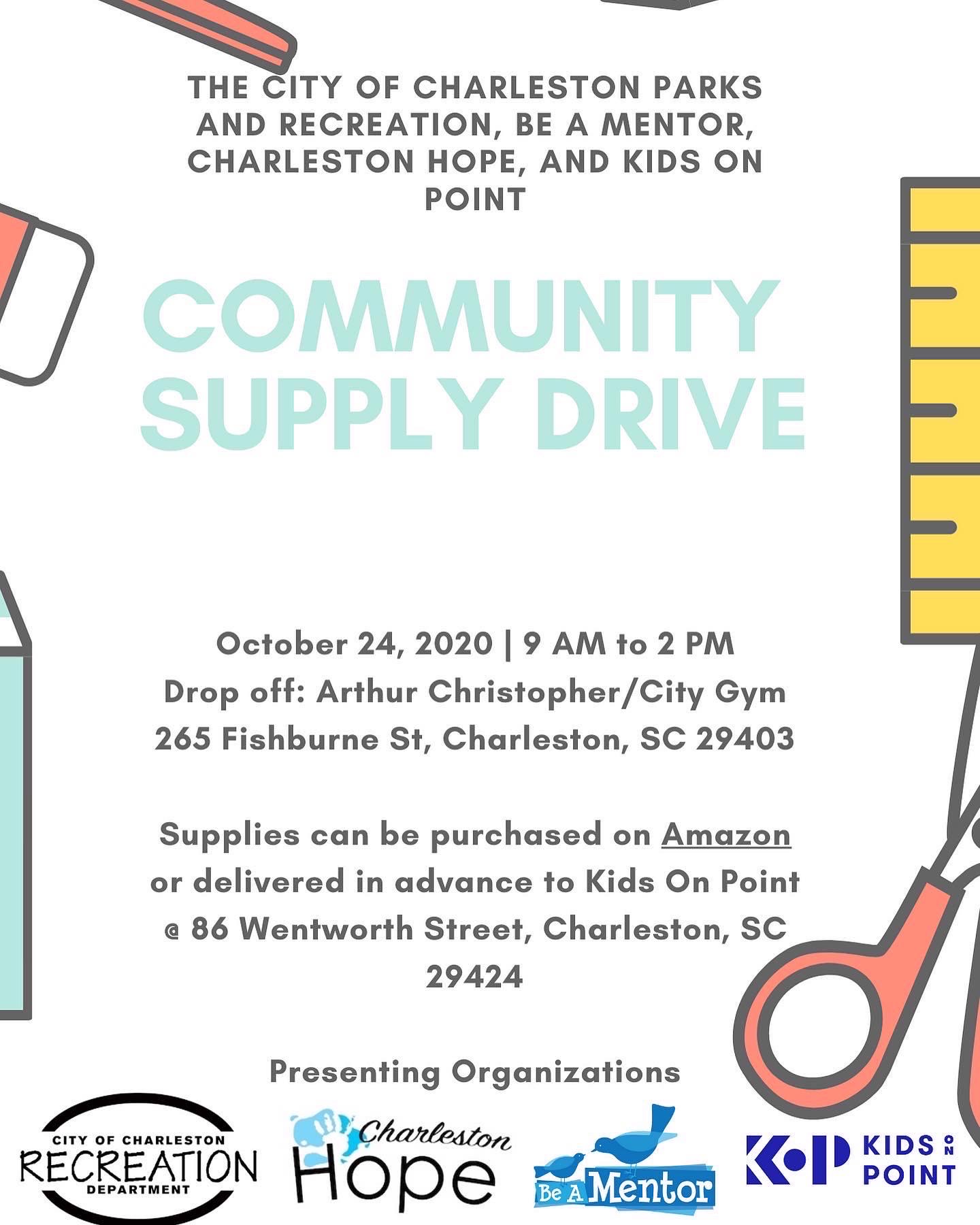 How You Can Participate
DROP OFF YOUR SUPPLIES ON OCTOBER 24, 2020 
Location- City Gym- 265 Fishburne Street, Charleston, SC 29401
Times- 9:00-2:00
AMAZON SMILE LIST
Visit our Amazon SmileList to help us purchase School Supplies and Essential Home Items. If you would like to purchase the items elsewhere, please email Blair Grant at blair@kidsonpoint.org for delivery or pick-up options.