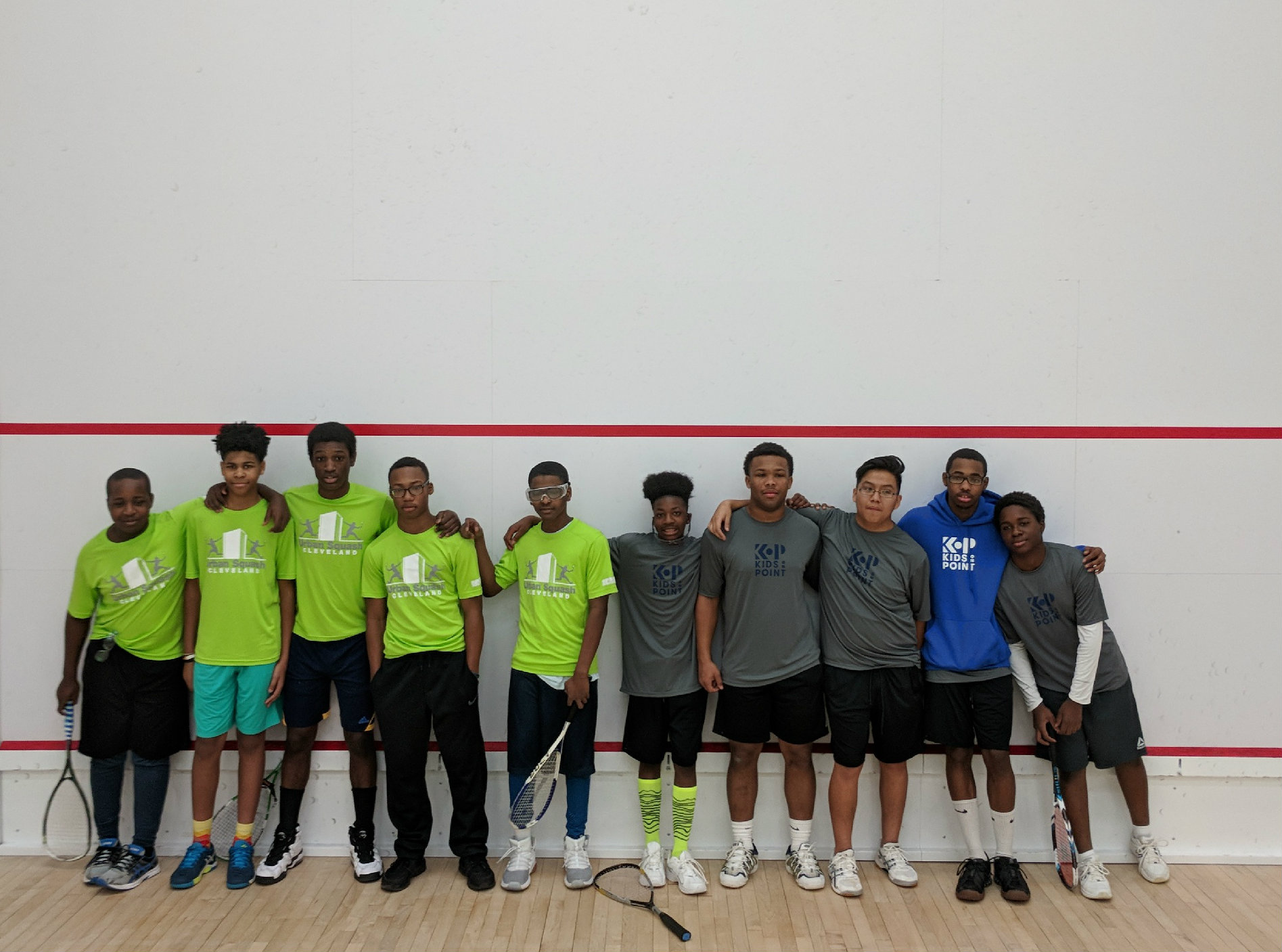 Kids On Point took a trip to the Big Apple!
In a whirlwind of a weekend, 9 scholars and the Kids On Point staff travelled to New York City on January 19th to compete in the Squash + Education Alliance's annual Urban Team Nationals–a squash tournament put on for all of the Squash + Education Alliance affiliated urban squash programs. 500 students from squash programs around the United States and Canada gathered in New York City for the round-robin style tournament. Kids On Point represented with a boys U19 team and a girls U17 team. It was an incredible weekend of squash and sight-seeing!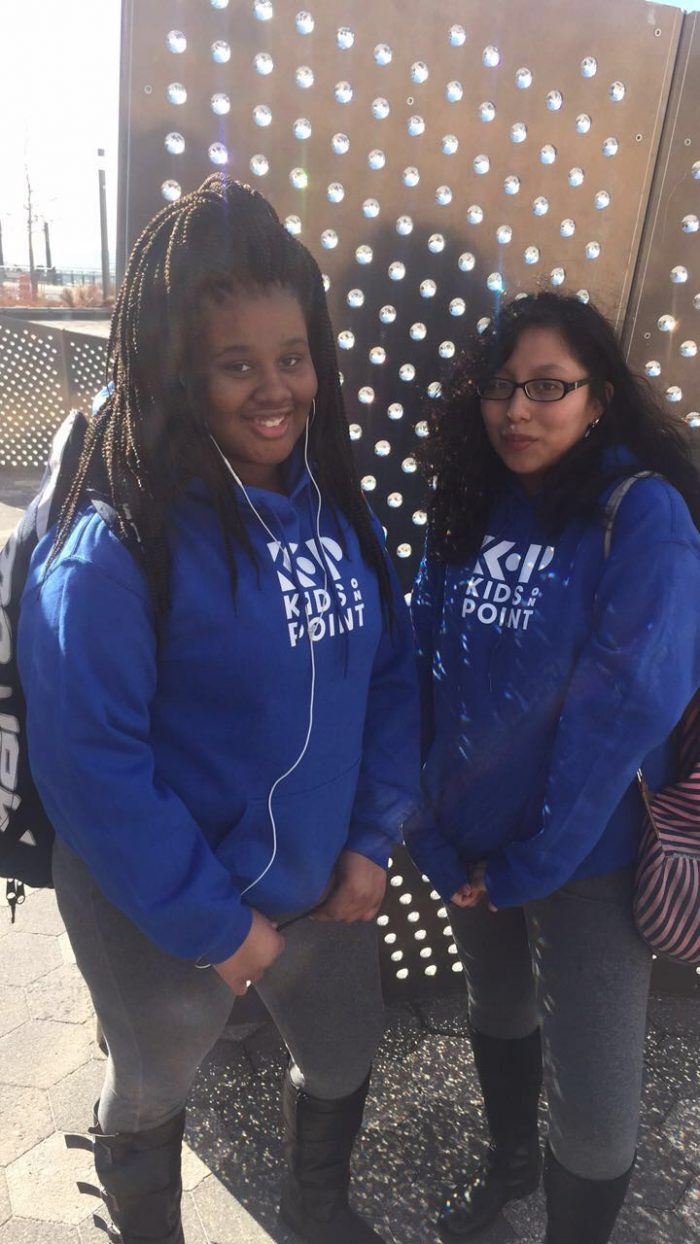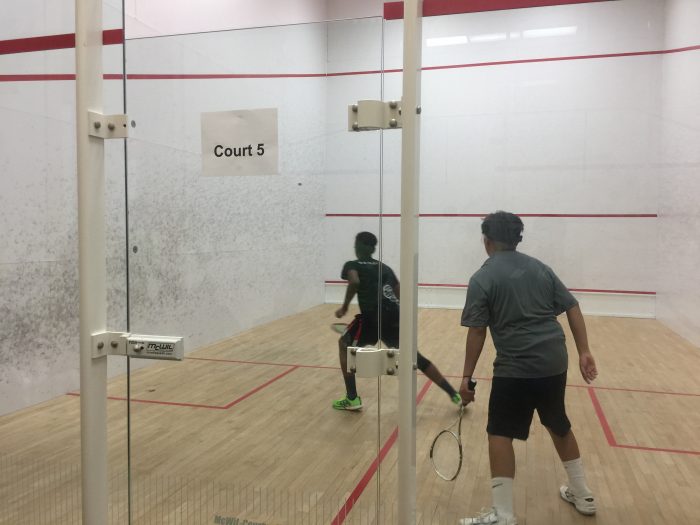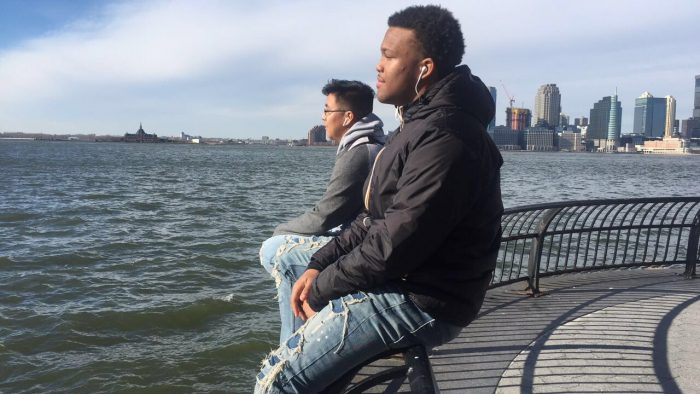 Both Kids On Point squash teams competed in multiple rounds of the tournament throughout the weekend. The boys' team placed third in their division — a well-fought and well-deserved accomplishment. Although the girls did not place in their division, they played hard. All of our scholars gained invaluable experience competing against other urban squash students from around the country. Tournaments are always a highlight of our scholars' years, even when we don't take 1st place. We are proud of all of our Kids On Point scholars that competed!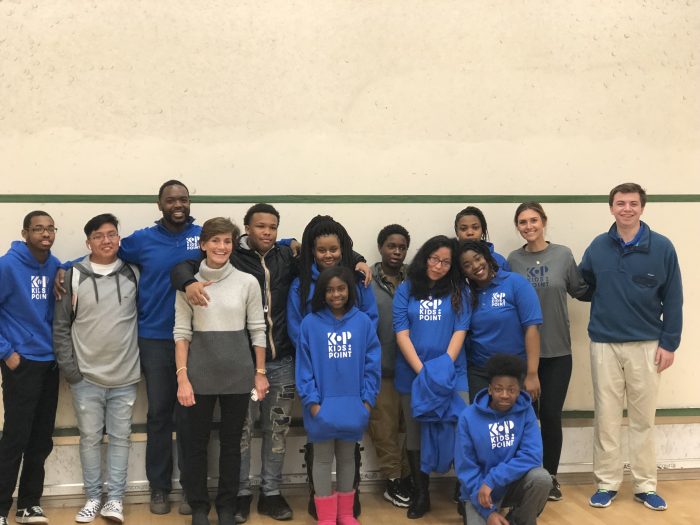 In addition to lots of squash, the scholars were able to do some sight-seeing and enjoy their first visit to New York City. The team visited the 9/11 Memorial, Times Square, and the Tournament of Champions (a pro squash tournament) at Grand Central Station.
As a growing urban squash program, each squash tournament we attend is an incredible learning opportunity for our scholars. Kids On Point is grateful to all of our supporters who donate in order to allow our scholars to travel and compete in tournaments at no cost to them or their families. Trips like these are life-changing experiences!
If you'd like to see more pictures from our weekend competing at Urban Team Nationals in New York City, check out the album on our Facebook page.