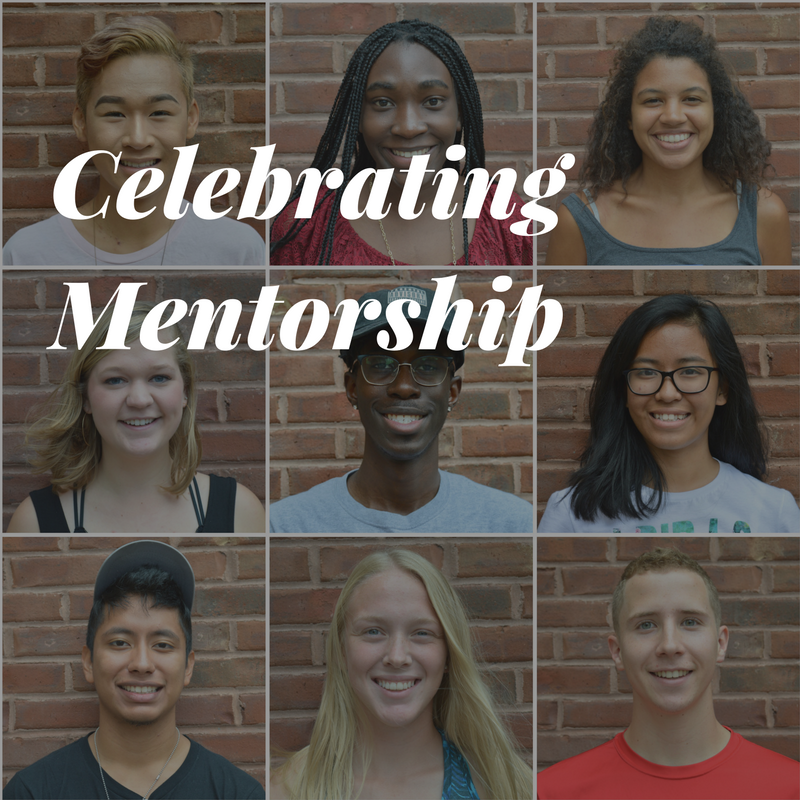 January is National Mentoring Month and Kids On Point has a lot to celebrate.
After-school programming at Kids On Point is more than just squash and homework. Every afternoon, mentors from our dynamic mentor team show up to the Kids On Point facilities at the College of Charleston and give their time and attention to our scholars. Mentors do it all–they assist in coaching squash, they tutor, they check homework, they lead enrichment activities, and they offer advice and a listening ear when scholars need it. Without mentors, Kids On Point would not be able to give individualized homework help, social skill coaching, or one-on-one attention to every scholar. Mentors are a backbone of the Kids On Point team and they deserve more thanks than they ever receive.
In honor of National Mentoring Month, we want to give a few of the Kids on Point mentors a platform to share their experiences. We hope their passion for mentorship inspires more people to become mentors in their own communities. Mentorship matters!

Britten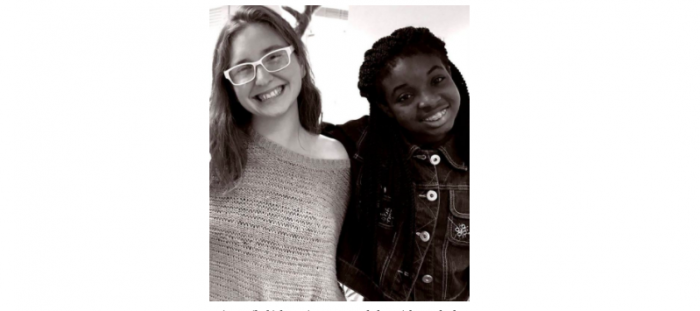 Britten is our most experienced mentor at Kids On Point–she is a student at the College of Charleston and she has been committed to Kids On Point since 2015. She says her favorite part of being a mentor at Kids On Point has been "watching the scholars grow! I have known some of them for years now, and it's such a blessing to be able to teach them about what I've learned and see them become better versions of themselves."
Britten says that being a mentor with Kids On Point has given her a newfound understanding of "what it means to be dedicated to people. The scholars know when you show up, and they know when you don't. They'll ask you about your weekend and compliment your new haircut. They want to know who you are and what you do." She adds, "Nothing can explain the feeling I've gotten when I have run into scholars in public and we've connected like old friends. It reminds me that these relationships exist beyond myself."
Kionnie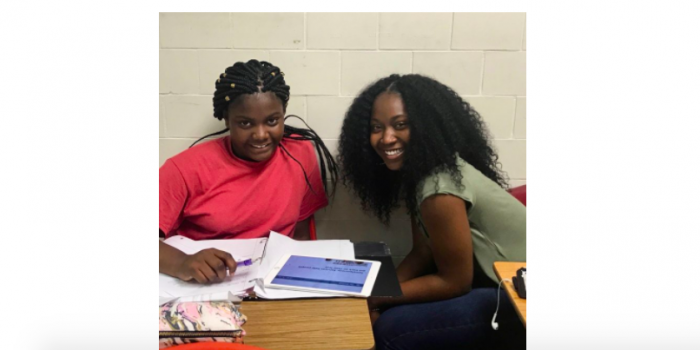 "My first semester at Kids on Point was an interesting experience–it took some time for the scholars to get comfortable with the 'new' mentor, but nevertheless they grew to love me."
Kionnie came to Kids On Point last year through the College of Charleston Bonner Leader program. She started as a mentor in the middle of a school year, which forced her to be even more intentional in order to gain the scholars' trust. It paid off. "I visited a few of the scholars during a summer camp program and they were all super excited to see me and I was greeted with big hugs and tons of "I miss yous".
Kionnie is one of Kids On Point's Lead Mentors, which means that she oversees a group of scholars during their homework time and communicates regularly with staff members to ensure that the scholars' academic and social needs are being met. "Being a mentor at Kids on Point has taught me to be patient and has enhanced my critical-thinking skills. Working with younger kids can sometimes be difficult, but kids are kids. With that said, mentors must think of ways to keep the scholars engaged with fun activities or incentives while achieving academic excellence."
Maggie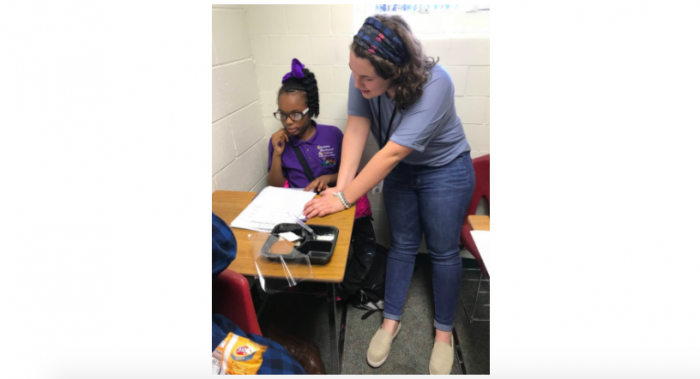 "My favorite part about mentoring at Kids On Point is having the opportunity to connect with the scholars and getting to see the difference I can make in their lives. One of my favorite moments [this semester] was hearing that, after a couple of hours of studying Spanish vocabulary, one of my mentees was able to make a 90 on his Spanish quiz that week. I knew that he had put a ton of work into studying, and he ended up bringing up his grade in the class a lot during the semester!"
Maggie is an incredible first-year mentor that is part of the College of Charleston Honor's College. At Kids On Point, you can find Maggie tutoring students–often well after all the other mentors and scholars have left the homework room for the day. She is patient and focused with her mentees, helping them to work through long assignments or frustrating subjects.
"The most challenging thing about being a mentor, for me personally, is getting the kids to understand that they have the potential to do so well in school. [I]… see kids who have become discouraged after receiving low grades and they write themselves off as a "bad student," when in reality they just need to look at their school work in a different light. When I'm working with kids who show signs of this attitude, I remind them that they have the ability to do well in their classes, they just need to look at things from a different perspective. Showing them the meaning of a growth mindset is just as important as making sure they complete their homework!"
"Mentoring at Kids On Point has given me a reason to look forward to Monday afternoons. Working with the kids at KOP has given me the opportunity to be a big sister to kids who really need somebody to look up to."
Feeling Inspired?
We wish that we could highlight the stories of all 50 of our Kids On Point mentors. Every afternoon, they are making an impact in scholars' lives.
If you're interested in becoming a mentor in your own community, you can find mentorship opportunities around the United States here. If you're interested in learning more about Kids On Point or in becoming a mentor with Kids On Point, let us know by filling out this form. We'd love to hear from you!