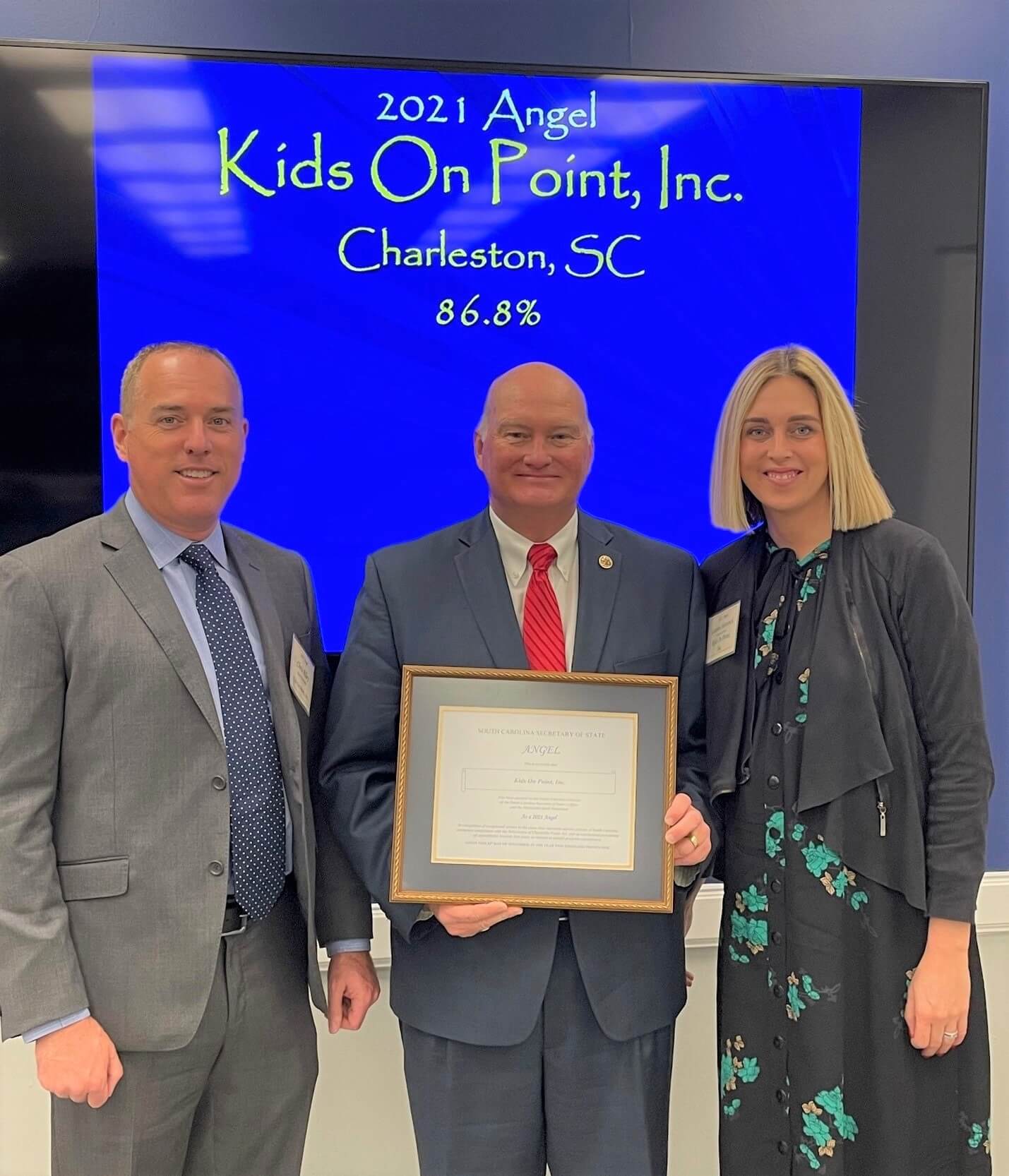 South Carolina Secretary of State Mark Hammond announced on November 16th the state's Angel organizations and Kids On Point is proud to be named one of the fifteen most outstanding organizations in the state. 
The Angels were selected by review of financial reports submitted annually to the Secretary of State's Office, as well as by nominations from the public.  To be selected as an Angel, the charity must have devoted 80 percent or more of its total expenditures to charitable programs; the charity must have been in existence for three or more years; the charity must make good use of volunteer services; the charity must receive minimal funding from grants; and the charity must be in compliance with the South Carolina Solicitation of Charitable Funds Act.  Each year the Secretary of State's Office attempts to showcase Angels with diverse missions from several areas around the state.
We believe that you, our advocates, participants, and donors are the reason why we've earned this distinction and we're grateful for this joyous milestone. Thank you for your steadfast support and we look forward to continuing to grow, serve and work towards creating a world where all kids can thrive! 
---
Todd and Emily Abedon Recognized as the 2021 Philanthropists of the Year! 
On Tuesday, November 16, an estimated 300 of Charleston's leaders in philanthropy – donors, charitable organizations, businesses, and civic organizations will gathered at the Charleston Gaillard Center in celebration of those who have made an indelible mark on the community.
In 1986, President Ronald Reagan proclaimed November 15 as National Philanthropy Day to highlight the importance of giving, volunteering, and charitable engagement has had on our society and our world.  Ten years later, Charleston hosted their first National Philanthropy Day, and 25 years later, more than 80 individuals, corporations, and organizations have been recognized for their outstanding work in making Charleston the community we are all so proud to call home.  This year, we will add four  names to this remarkable list and recognize them as the "Giving Hearts of Charleston."

As our founder, previous Board Chairman, and current KOP Board Member, Todd Abedon and his wife were named as the 2021 Outstanding Philanthropists. Both Todd and Emily have leveraged their experience to take real, meaningful action in the Charleston community. Each of them has created non-profit organizations that serve hundreds of families each year. Through investment in these organizations and the many others where they serve on boards, Todd and Emily embody philanthropy to the core.

A BIG KOP Congratulations to Todd and Emily for this outstanding recognition!! 
---
GRATITUDE SPOTLIGHT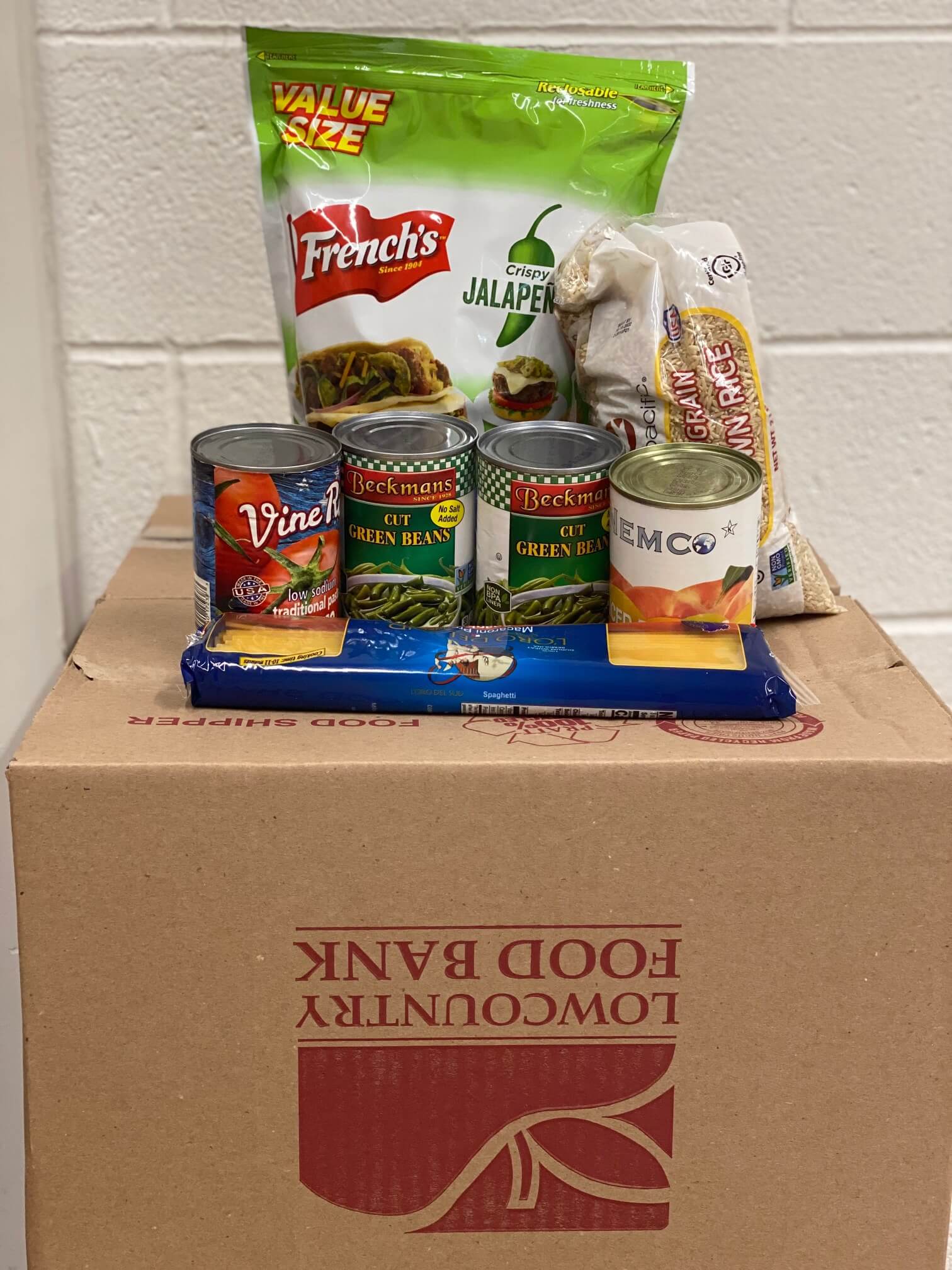 This month for our gratitude spotlight, we would like to give a BIG KOP THANKS to LowCountry Food Bank, Roper St. Francis, and MUSC Occupational Therapy Students 
LowCountry Food Bank- As Thanksgiving approaches, the LowCountry Food Bank is supplying turkeys and supplies for all of our families. A BIG THANKS to their team for making this a very blessed holiday season for our students and families. 

Roper St. Francis- On November 17th, Roper St. Francis in partnership with KOP provided a free educational forum and pop-up vaccination clinic for KOP students and families. With their support and with the help of Charleston Parks and Recreation, we are thrilled to provide this opportunity. #awareness
MUSC Occupational Therapy Students- Since September, MUSC Occupational Therapy Students have been working with KOP students once a week-  focusing on fine motor skills and other physical development techniques. Thank you, MUSC and the Occupational Therapy Team!! 
Stay tuned for our monthly #gratitudespotlight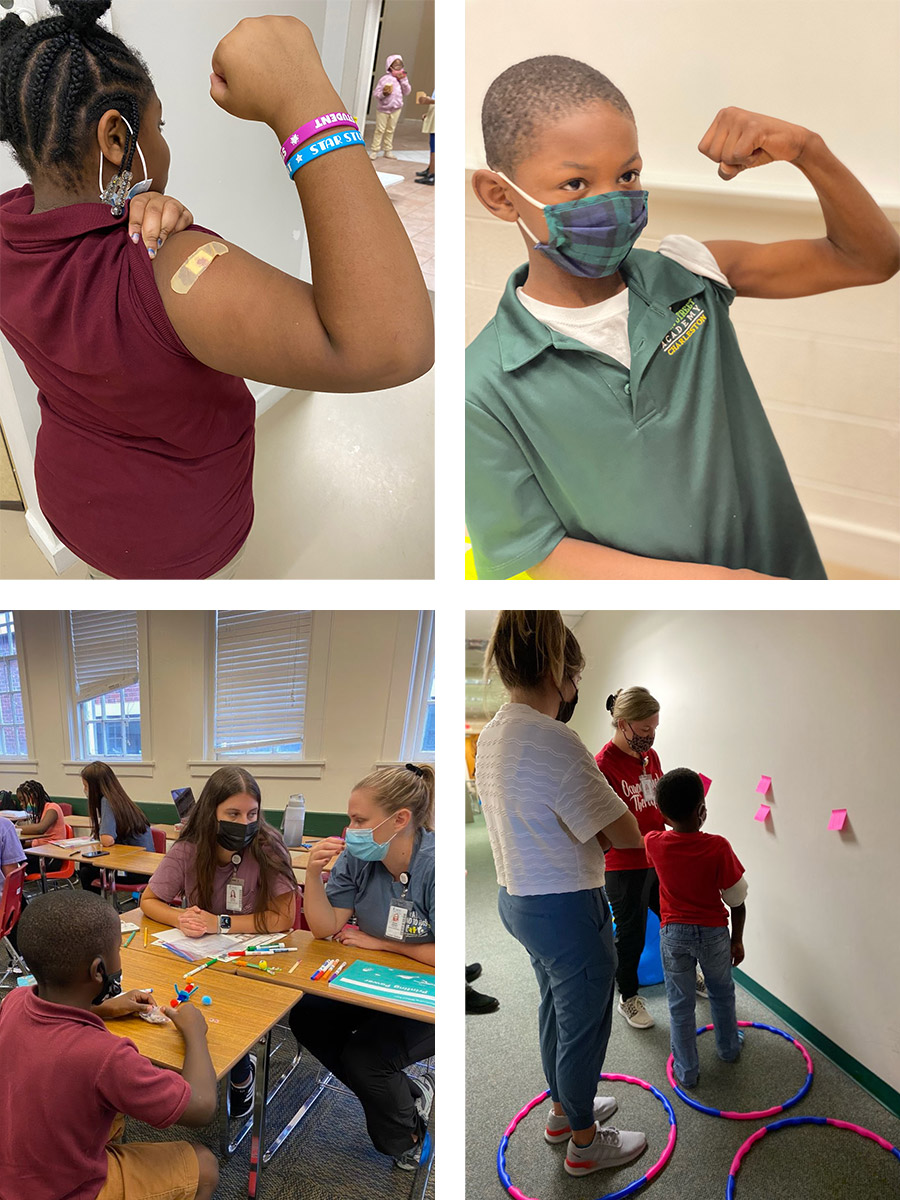 ---
FALL HIGHLIGHTS
It has been a busy fall for the KOP team and students. Check out some of our favorite highlights- Charleston Street Sweep, Halloween dress-up and Trunk or Treat Festivities, College of Charleston Soccer Game, and our trip to A+ Squash in Atlanta.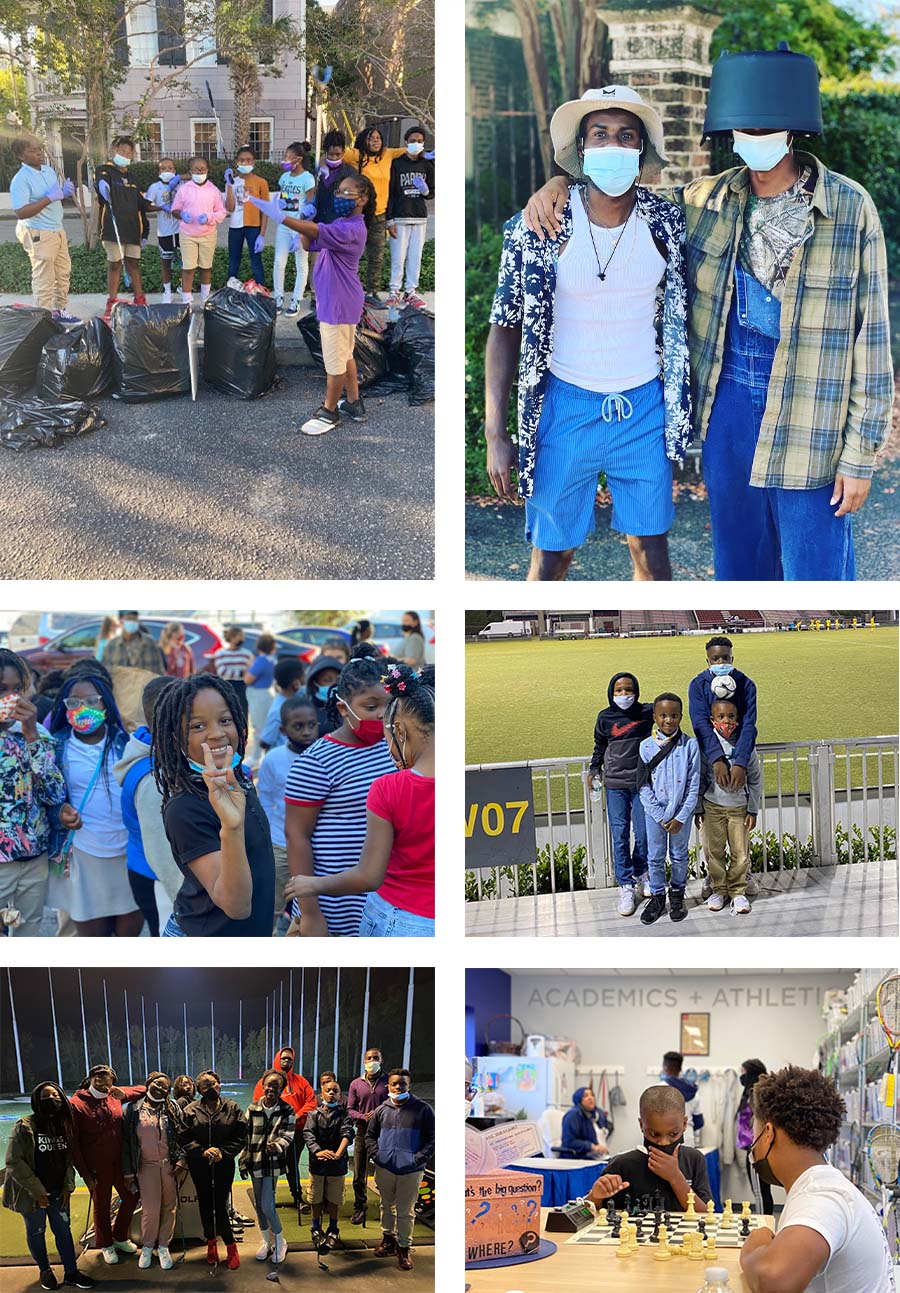 ---