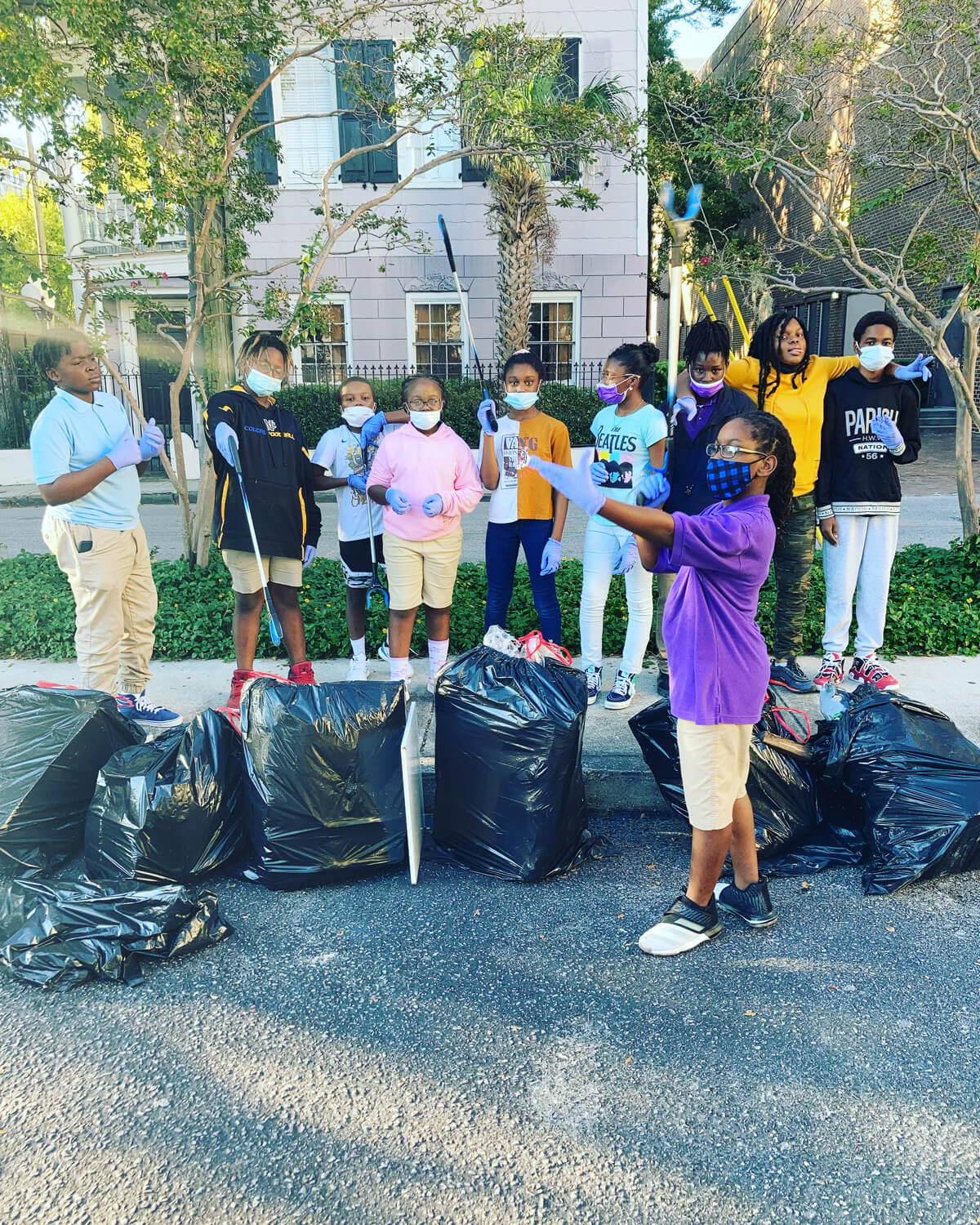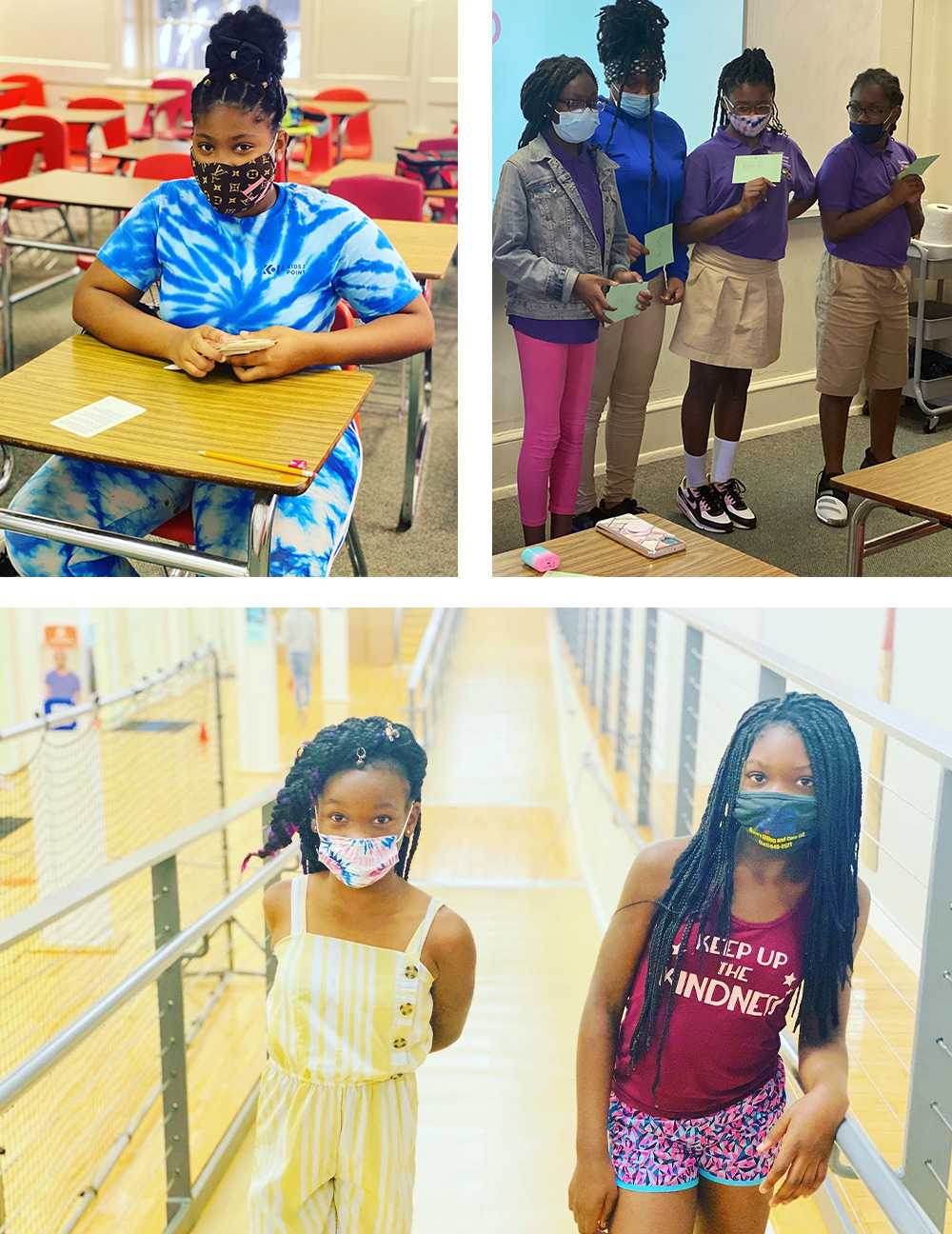 We officially kicked off fall programming on August 23, 2021. After a successful 6-week long summer program, we welcomed the kids back on campus for another engaging year of in-person programming. For more than 12 years, Kids On Point has offered free year-round support for underserved youth in the Charleston community. Year-round, our programming is focused on alleviating the resource disparity that underserved students experience by providing access to a variety of academic and enrichment opportunities common to higher-income students, we seek to reduce racial and economic opportunity gaps, improve test scores and school/work habits, and foster strong social skill development among students.
As we embark on a new year, Kids On Point is growing and doubling the amount of students and families served through our year-round programs. We cannot wait to see what this year has in store!
INTERESTED IN SEEING THE PROGRAM IN ACTION??
Join us for a site visit or follow our social media pages for all the latest updates and KOP Happenings!
---
Gratitude Spotlight
This month for our gratitude spotlight, we would like to give a BIG KOP THANKS to the Charleston County Library, LowCountry Food Bank, and Truist Bank.
Charleston County Library
The team at Charleston County Library is partnering with Kids On Point to expand our literacy program. Each month, students will be able to check out new books to expand their minds and imagination.
Lowcountry Food Bank
With fall programming back in action, the Lowcountry Food Bank is providing food to support the nutritional needs of our students, as they focus on new things "in the classroom," and "on the courts."
Truist Bank
Kids On Point received an in-kind $10,000 grant to participate in Truist Banks- Digital Resilience Program. A program designed to help nonprofits accelerate their digital transformation journey through one-on-one consulting, tech upgrades and deep dive training.
Stay tuned for our monthly #gratitudespotlight
---
Kids on Point's Fall Fundraising Campaign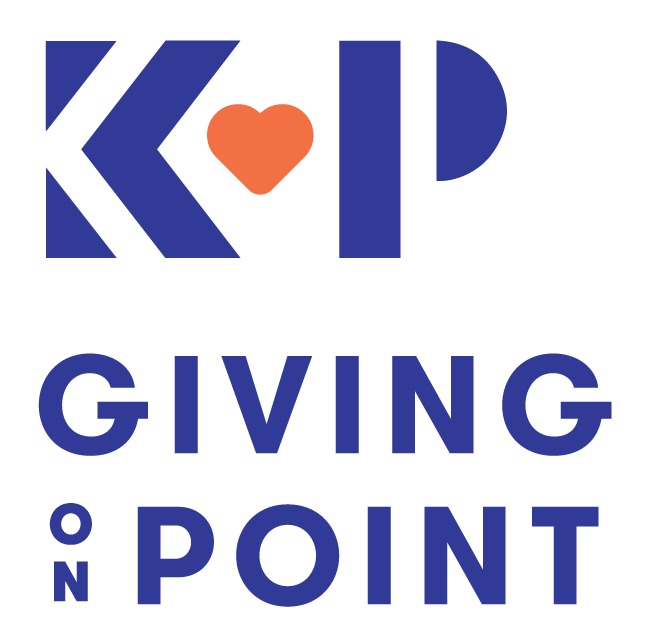 Join us in supporting Kids On Point's- Giving On Point campaign to raise funds for our year-round in-person programming. KOP programming annually supports 150 students, preK-12th grade, by providing free afterschool and summer programs for underserved students in the Charleston Community.
All donations made between now and October 31st will be matched – dollar for dollar. Our goal is to raise $250,000 and I hope that we can earn your support towards this campaign.
Our Board of Directors and Staff have organized a friendly competition to show their support of Kids On Point. Help our Teams reach their goals by DONATING TODAY!!
---
Meet Our New Team Members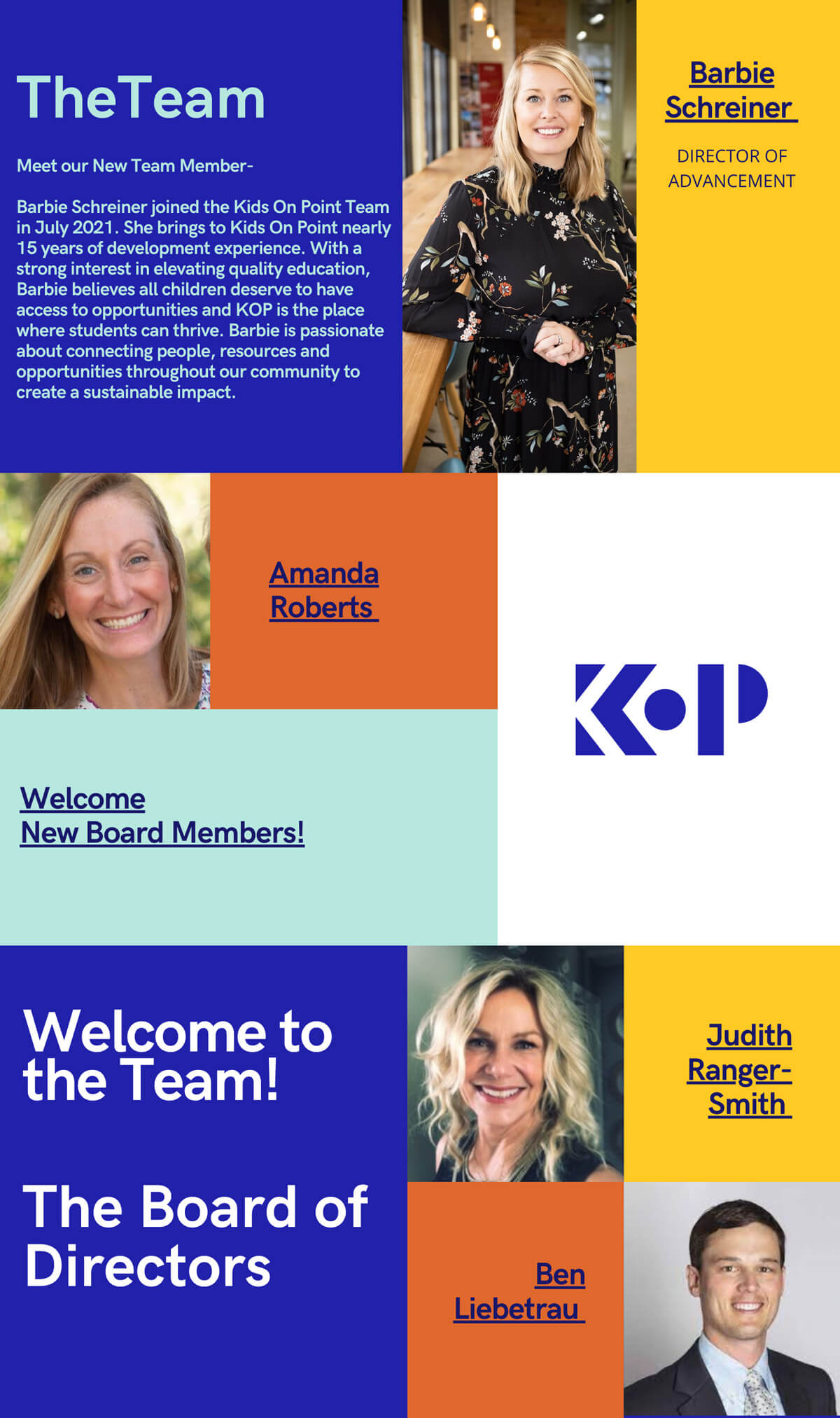 Check Out Our New Videos to Learn More About Kids on Point!