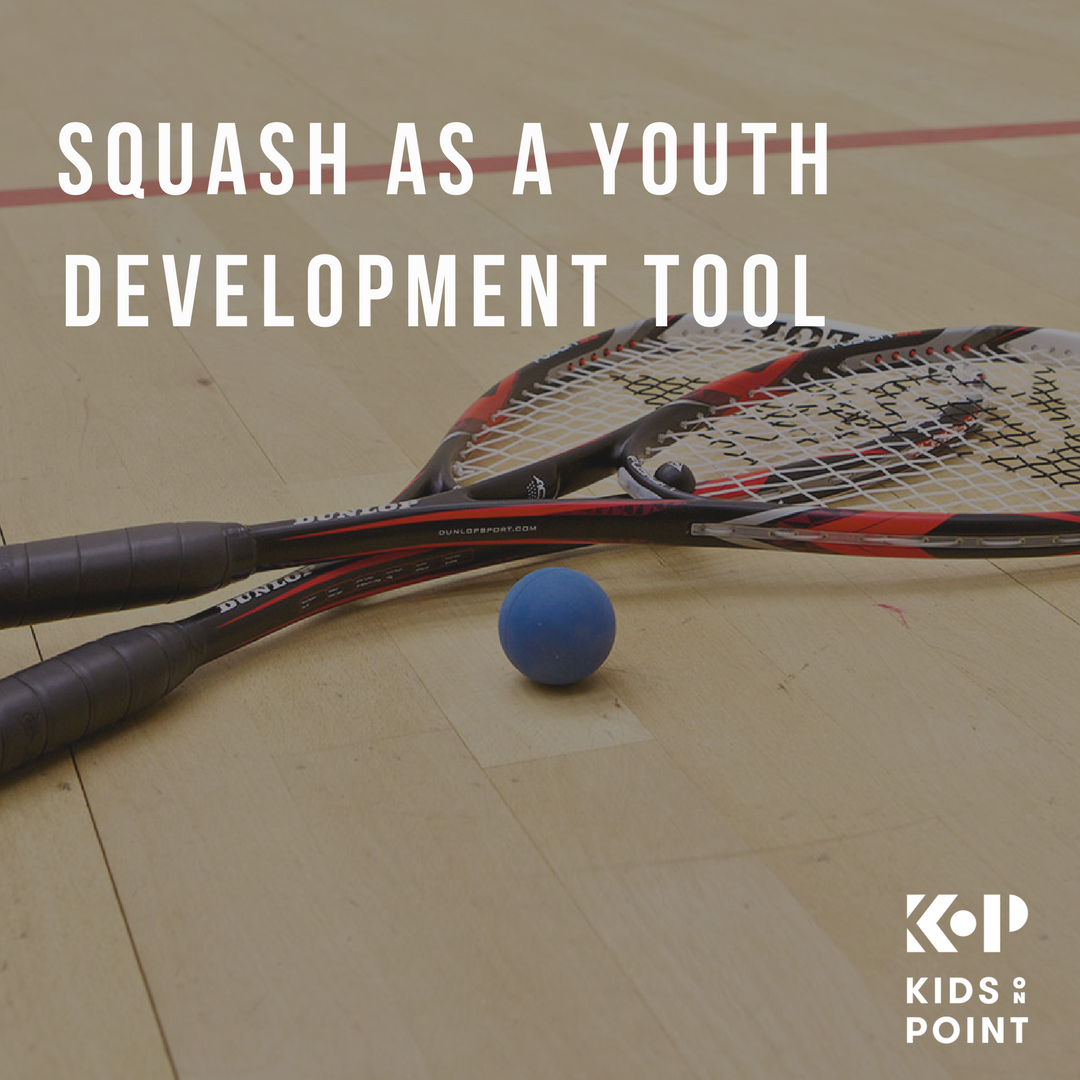 "Squash? Like the vegetable??"
We are an after-school urban squash program in the heart of downtown Charleston, South Carolina. By many estimates, the sport of squash is not well-known here–which leads to many iterations of the vegetable question. The South does not tend to be a hub of squash activity, nor does squash tend to be associated with under-resourced students. But Kids On Point, as part of a national movement of after-school urban squash programs, has been using this "Northeastern" sport as a youth development tool to reach underserved students in Charleston. Squash has proven to be an effective hook for Kids On Point to bring underserved youth into a long-term support system and to encourage students to reach their full potential.
Here are five ways the sport of squash is useful in youth development:
1. Character Building
Like most youth sports, playing squash helps Kids On Point scholars cultivate sportsmanship, team work, and perseverance. Many Kids On Point students are first introduced to a formal sports team through our program. Formal sports teams help students to grow as individuals, giving them somewhere other than school to practice positive character traits while surrounded by their peers. Squash is an intense individual sport and requires a lot of training and commitment from students. Once students learn determination, grit, or perseverance, they can apply those traits to aspects of life outside of squash: school, personal goals, or a job they might have. Additionally, practicing squash as part of the Kids On Point team (and competing in team tournaments) offers students opportunities to exhibit team work, a life skill that all people need in order to be successful.
2. Opportunities to Travel
Traveling is a great youth development tool, as it helps kids to experience new places, cultures, and people. Squash tournaments provide opportunities for youth to connect with other students from around the country, while also expanding their view of the world to reach outside their schools, neighborhoods, and home cities. Kids On Point, as a member of the national Squash + Education Alliance (SEA), offers students opportunities to travel and experience new cultures–at no charge to them or their families–a few times a year. Most recently, a group of student from Kids On Point travelled to New York City to compete against other urban squash players in the SEA Urban Teams tournament.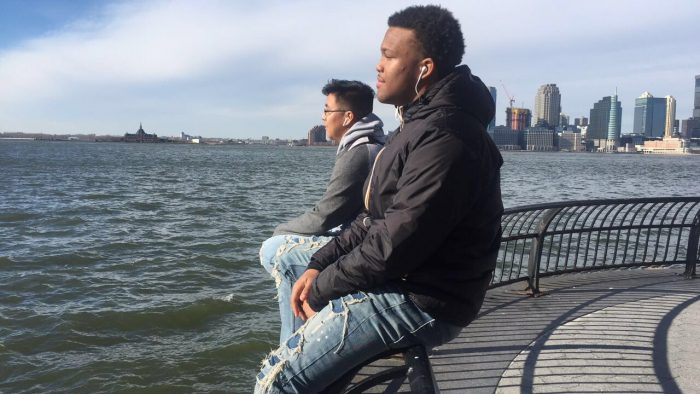 3. Teaches Personal Responsibility
Squash is an especially useful sport for youth development because it is an intense individual sport. Players must exhibit personal responsibility and intrinsic motivation if they want to improve their squash game and win matches. Successful youth development hinges on youth embracing responsibility for their own choices and futures — squash reflects that in many ways. Students at Kids On Point quickly realize that if they put in the hard work, it shows in their squash game…and vice versa.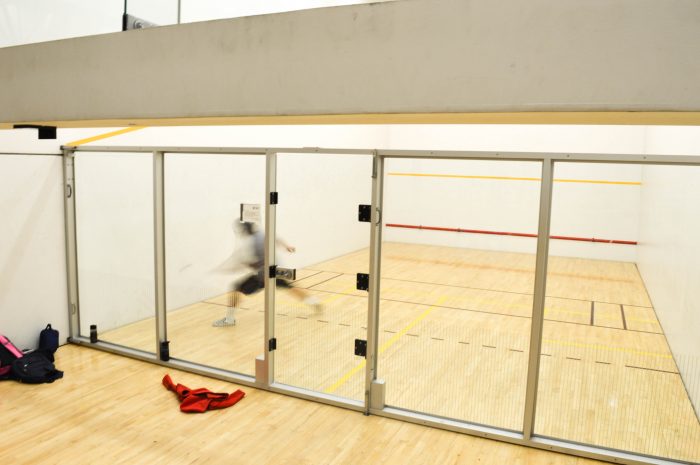 4. Leadership
As with any sports team, there are natural leadership roles when you are part of a squash team. However, squash offers a variety of leadership opportunities for students to grow into as they acquire leadership skills. Leadership on a squash team can range from leading a drill, to mentoring a younger player one-on-one, to planning drills and instructing a group of players. The range of leadership opportunities in squash can be especially great for students who are not yet comfortable taking on "traditional" leadership roles and need to ease into standing out as a leader in a group of their peers.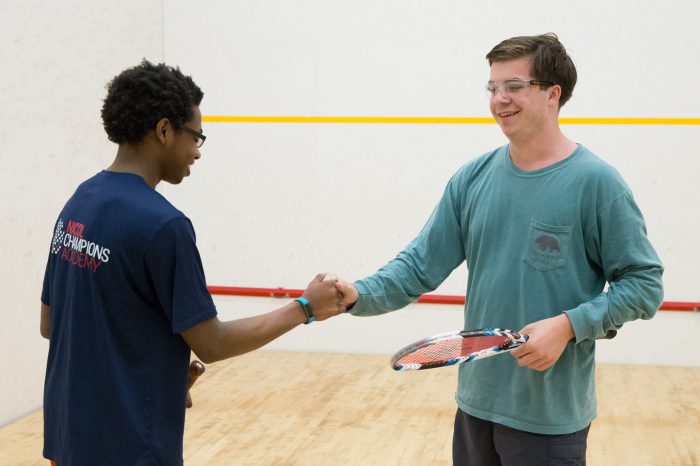 5. College Access
Ultimately, Kids On Point and the after-school programs like it use squash with the aim of making college accessible to our scholars. Kids On Point believes that all students, regardless of the schools they attend, the neighborhoods they live in, or the homes they come from, deserve the resources that they need to succeed and the opportunity to attend college if they wish. Squash acts as a "hook" for Kids On Point to engage scholars from underserved schools and neighborhoods and to bring them into a network of support for their middle and high school years. Squash is a highly useful youth development tool that Kids On Point pairs with academic support, social & emotional learning, and mentorship with the hope of producing scholars who graduate high school and have the skills they need to enroll in post-secondary education.
Want to join Kids On Point in impacting lives through the game of squash?
Donate through our website, volunteer with us (no squash experience required!), or drop us a line to let us know how you'd like to help: info@dev.bykinful.com.